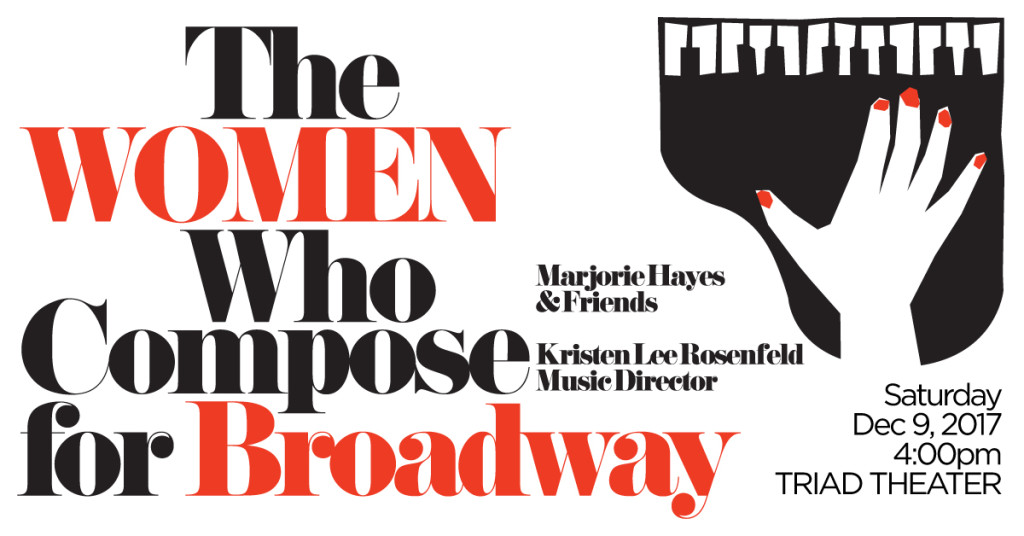 The Women Who Compose for Broadway


Debuts at The Triad Theatre
(NYC, NY).  The Women Who Compose for Broadway – A Musical Entertainment featuring the music of Nell Benjamin, Nancy Ford, Micki Grant, Mary Rodgers, Brenda Russell, Lucy Simon, Kay Swift, Jeanine Tesori, and more, will perform for one special performance December 9, 2017, 4pm at the Triad Theatre.
Over the course of the last century little recognition has been given to the women who have composed Broadway scores.  Additionally, there are a comparatively small number of female composers in musical theatre due to the barriers they faced have faced.  Marjorie Hayes, creator of the event, was inspired by their stories and decided to shine a light on these ground-breaking women who have made their mark on the Broadway stage.  By using only these women's songs, with a bit of historical context, the show celebrates the depth, breadth, and wit of their heart-stopping music. 

The musical evening features Broadway and regional favorites, Peter Kendall Clark (New York City Opera), Marc delaCruz (If/Then), Marjorie Hayes (Casa Manana), Madelyn Claire Lego (Southern Colorado Rep Theatre), Brandi Chavonne Massey (Wicked, The Lion King, The Color Purple, Jekyll and Hyde, Caroline or Change), and Rachel Zatcoff (The Phantom of the Opera).  Music direction by Kristen Lee Rosenfeld (Spring Awakening 1st national tour, Friends! The musical parody).

The Women Who Compose for Broadway is conceived by Marjorie Hayes, award winning actor and director, former U.S. Senior Fulbright-Hays Scholar, Artslink Grant recipient and current Fellow of the UNT Institute for the Advancement for the Arts.   This production is partially funded by the University of North Texas Institute for the Advancement for the Arts.
 TRIAD THEATER
www.triadnyc.com
Tickets: $20 + 2 drink min, Students: $10 + 2 drink min.
Purchase Tickets:  http://metropolitanroom.com/event.cfm?id=252518&cart
Twitter: @marjoriehayes
PRESS RELEASE: WWCB Press Release 11-20
---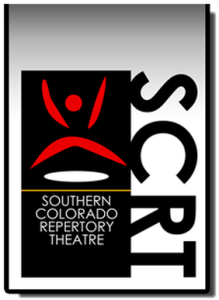 Thrilled to be directing [Title of Show] for Southern Colorado Repertory Theatre.  This is an incredible company of actors and creatives in the the beautiful southern Rockies.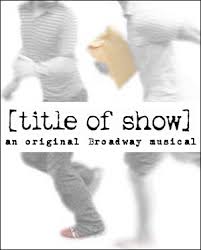 ~~~~~~~~~~~~~~~~~~~~~~~~~~~~~~~~~~~~~~~~~~~~~~~~~~~~~~~~~~~~~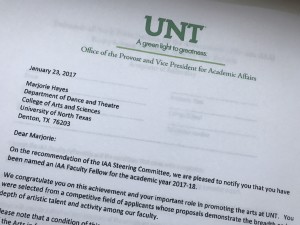 I am honored to announce that I have been name
FELLOW of the INSTITUTE FOR THE ADVANCEMENT OF THE ARTS
for Fall 2017. I am so appreciative of the support UNT has given my research and artistic work: Scholarly and Creative Activity Award, Mentoring Grant, Development Leave and now this grant for semester leave, living expenses and project costs.
http://news.unt.edu/news-releases/unt-fellowship-allows-three-professors-pursue-creative-pursuits
~~~~~~~~~~~~~~~~~~~~~~~~~~~~~~~~~~~~~~~~
Honored as one of the Best Productions of 2016


by CriticalRant.com




"Hayes gave a remarkable, nuanced performance as an embittered mother attempting to reconcile blame with forgiveness while on an unexpected personal odyssey towards restored hope."
Click here: https://criticalrant.com/2017/01/13/2016-in-review-at-criticalrant-com/

Marjorie Hayes stars as Katherine in the regional premiere of Terrence McNally's MOTHERS AND SONS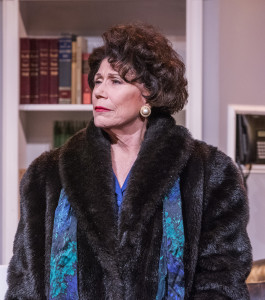 Reviews: http://marjoriehayes.com/acting/
~~~~~~~~~~~~~~~~~~~~~~~~~~~~~~~~~~~~~~~~~~~~~~~~~~~~~~~~~~~~~~~~~~~
Marjorie Hayes receives Micro-Mentoring Grant
Hayes will study with Marishka Wierzbicki, one of two Voice Teachers working with Liz Caplan in New York City. The Liz Caplan team serves as in-house vocal coaches for many Broadway shows. They focus on the vocal techniques required for clear, bright, and precise singing used in contemporary musical theatre.
The Mentoring Grant Program provides financial to help faculty gain institutional knowledge, support teaching and/or research efforts, develop professional networks, and promote diversity.
___________________________________________________________________

Come Join us for an Anti-Holiday songfest!
Front Line Cabaret's
~~~~~~~~~~~~~~~~~~~~~~~~~~~~~~~~~~~~~~~~~~~~~~~~~~~~
I have just received an UNT Scholarly and Creative Award to conduct research on Women Theatre Composers. Looks like I'll be back in NYC this summer 2016!
~~~~~~~~~~~~~~~~~~~~~~~
Love singing with these people.  This group is smokin'!
Excited to join the gang at Front Line Productions Saturday 9/20/14!

~~~~~~~~~~~~~~~~~~~~~~~~~~~~~~~~~~~~~~~~~~~~~~~~~~~~
Coming soon!  Off to Poland for a series of new Cabaret Concerts!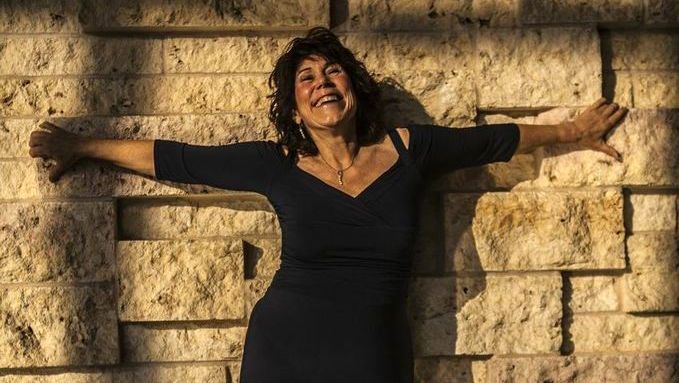 OCTOBER 2013!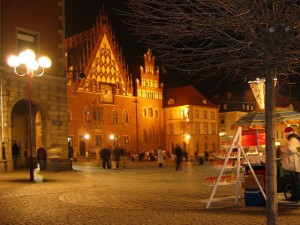 Wroclaw's Town Hall in the Rynek Ratusz
And Piwnica Pod Baranami (The Cellar under the Sign of the Ram) the famous cabaret of Polish counter culture in Krakow.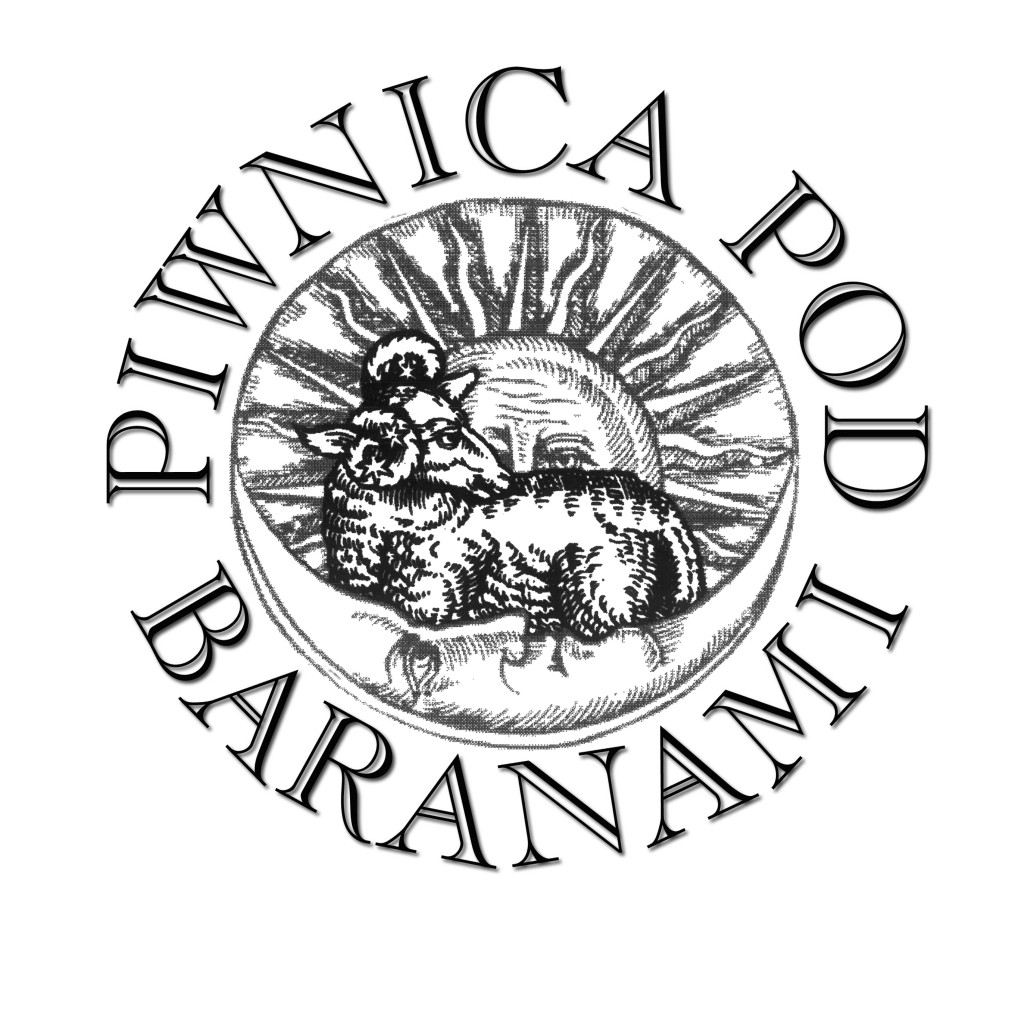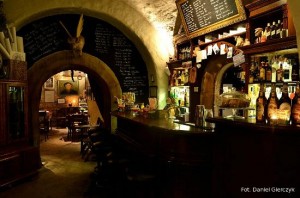 Lodged in a cellar built in the middle ages.
TOUR DATES – FINDING HOME (ODNALEZIONY DOM) 13 X  Wroclaw Ad Spectatores   Browar Mieszczanski 16 X Jelenia Gora Teatr im.C.K.Norwida 19 X Boleslawiec Teatr Stary 21 X Wroclaw WROSTJA  *Wroclawskie Spotkania Teatrow Jednego Aktora 22 X Olesnica   Miejski Osrodek Kultury  i Sportu 24 X Kraków Piwnica pod Baranami 26 X  Poznan Teatr Ósmego Dnia
~~~~~~~~~~~~~~~~~~~~~~~~~~~~~~~~~~~~~~~
Picasso at the Lapin Agile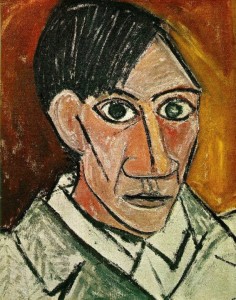 By Steve Martin  Marjorie Hayes, Director February 28, March 1, 2, 7, 8 @ 7:30 pm and Matinees March 3 & 9 @ 2pm, 2013     UNT Theatre, Denton, Texas "Wild and Crazy Guy" Steve Martin takes us to a Parisian bar in 1904, where the young Picasso and Einstein are just a few years away from creations that will change the course of the 20th century.  Mix in some chic girls, a savvy art dealer and a clever barkeep and the stage is set for the sublime and ridiculous.  Come see the genius boys duel to decide which is most influential: art, science or pop culture! http://www.danceandtheatre.unt.edu/productions-ticket-purchasing
*******************************************************************
Echo Reads…
WEDDING BAND A Love/Hate Story in Black and White by Alice Childress
Directed by Marjorie Hayes
Tuesday, November 13, 2012 – 7:30 PM at the Bath House Cultural Center In the summer of 1918, there is a World War in Europe and a smaller war in South Carolina. Julie is an African-American seamstress. Herman is a Caucasian who has kept company with her for years. As their growing attraction accelerates into an affair, they must deal with the prejudices and wrath of ignorance in early 20th century America. The performance will be followed by a salon discussion with the director and cast.
~~~~~~~~~~~~~~~~~~~~~~~~~~~~
CABARET AND CABERNET

Featuring Bradley Campbell, Angela Davis, Marjorie Hayes, and Randy Pearlman,
Larry Miller, Musical Director
at the Italian Inn in Fort Worth, Texas
July 23, 2012
~~~~~~~~~~~~~~~~~~~~~~~~~~~~~
Watch for Marjorie in TWO shows in June 2012!!!
Garland Summer Musicals presents
Rodgers and Hammerstein's classic
S O U T H   P A C I F I C
Featuring MARJORIE HAYES as BLOODY MARY
June 15th -17th and June 22nd – 24th, 2012.
http://www.garlandsummermusicals.org/
and                                                        a lead soloist in
STORY SO

NGS III
Directed by Tony Award Winner Betty Buckley
A benefit concert for the Modern Museum of Art, Fort Worth
Tuesday and Wednesday, June 19th and 20th, 2012
http://themodern.org/performance/upcoming/Betty-Buckleys-Story-Songs/1407
~~~~~~~~~~~~~~
New Shows!
Marjorie Hayes in Taking Chances
Out of the Loop Festival at Watertower Theatre, Dallas, Texas
http://www.watertowertheatre.org/outofloop.aspx#22
Bistro Awards Review
By Roy Sander "Taking Chances" The Duplex, NYC – July 18, 20, 2010 "In her recent engagement at The Duplex, actress/singer Marjorie Hayes proved herself to be an artist of considerable depth and subtlety, with a voice capable of giving color to a wide range of life's experiences…. "Hayes's theatrical acumen was evident throughout the evening. (She has an impressive body of international theatre accomplishments to her credit.) Her connection with her material was organic, and her presentation was assured, confident, and never dramatically or emotionally overstated. Her artistry had a cumulative impact, so perhaps only at the end of the evening was one fully aware of the richness of her artistic palette and the control with which she employed it…… "She delivered a distinctive and distinguished rendition of "Bill" …in a sense it was straightforward, but running through it was a stream of heartfelt sentiment that gave the piece a warm glow. It was an object lesson in how a singer can put his stamp on a song without resorting to gimmicks or eccentric arrangements. This was only the second rendition of "Bill" that I can recall that achieved what I refer to as the "aaah! quality." She did superb work with two songs by Leonard Cohen. "Blue Alert" is an extraordinary piece that uses military combat as a metaphor for the effect a woman can have on a man. I'd say that her performance was understated, but, it would be more accurate to say that it was beautifully stated. Her rendition of "Hallelujah" was quite possibly the best I've ever heard; it was certainly the most emotionally textured and one of the very few in which I thought the singer had a clue what the song is about. "……. ~~~~~~~~~~~~~~~~~~~~~~~~~~~~~~~~~~
Marjorie Hayes in Taking Chances, The Duplex, NYC, July 20, 2010
"…she reeled me in and I was hooked…… "Miss Hayes truly shines with theatrical songs that let her fully inhabit specific characters. Billy Elliot's "Grandma's Song," complete with appropriate accent, was thus a major winner. Another accent (Russian, and broad like the humor of the song) was employed for "Vodka." Cheers! Rob Lester
Cabaret Scenes
Come Join Us in LA and NYC!
Taking Chances
Based in Dallas, this international artist makes her LA/NYC cabaret debut with an eclectic mix of spirited and potent songs that celebrate the "bits of beauty everywhere" (Leonard Cohen).   Her earthy voice gives heart to ballads, rock, blues, and her favorite story songs. As an actress, she has worked Off-Broadway, in regional theatres, and film. The UNT professor performed her solo concert "Song Stories From Home" at the Non-Stop Festival in Poland.  She was a lead soloist in "Story Songs" for Imagination Celebration directed by Tony-award winner Betty Buckley.  Last summer she sang at the International Cabaret Conference at Yale.  Musical Director and co-creator Michele Brourman.  Erv Raible directs. Legendary Broadway star and Tony Award winner BETTY BUCKLEY affirms"Marjorie Hayes is a one of a kind actress/singer evoking shades of Lotte Lenya. She is a powerful & subtle dramatic actress and wonderful singer." "A dynamic performer" says Tony nominee and cabaret favorite SHARON McNIGHT. Hayes' singing storytelling had Polish  reviewers stating "lyrical and expressive"and "5 stars out of 5." "Hayes' hilarious interpretation of Sondheim's "The Ladies Who Lunch" … made us, temporarily at least, forget Elaine Stritch. That's some feat," THEATREJONES.COM says. APPEARING IN LOS ANGELES:
GARDENIA RESTAURANT & LOUNGE
An intimate New York-style supper club that has hosted cabaret performances for over 20 years
Friday and Saturday, July 9 and 10  at 9pm Address: 7066 Santa Monica Blvd. (East of La Brea Ave), West Hollywood, CA 90038   Street parking (or in mall across the street). Phone: (323) 467-7444  Reservations suggested.   No website. Costs: $15 cover charge and 2-drink minimum. Drink minimum waived and tables guaranteed with dinner reservations.  Appetizers – Entrees: $10-25 estimate. Food: Dinner served from 7 p.m. Showtime at 9pm. Accompanist: Music Director Michele Brourman on the piano.   APPEARING IN NEW YORK CITY:
Celebrating over 50 years of continuous entertainment!
New York City's world famous cabaret, is located in the heart of Greenwich Village in Manhattan.
Sunday July 18 and Tuesday July 20 (7pm) Address: 61 Christopher Street (at 7th Ave.), NYC Phone: (212) 255-5438Reservations suggested.  http://www.theduplex.com/index.shtml Costs:$ 15 cover & a 2 Drink Minimum.   $10 cover for MAC, Cabaret Hotline, Yale Cabaret, UNT & a 2 Drink Minimum. Accompanist: Paul Trueblood on the piano.
For more information please contact:
Marjorie@unt.edu